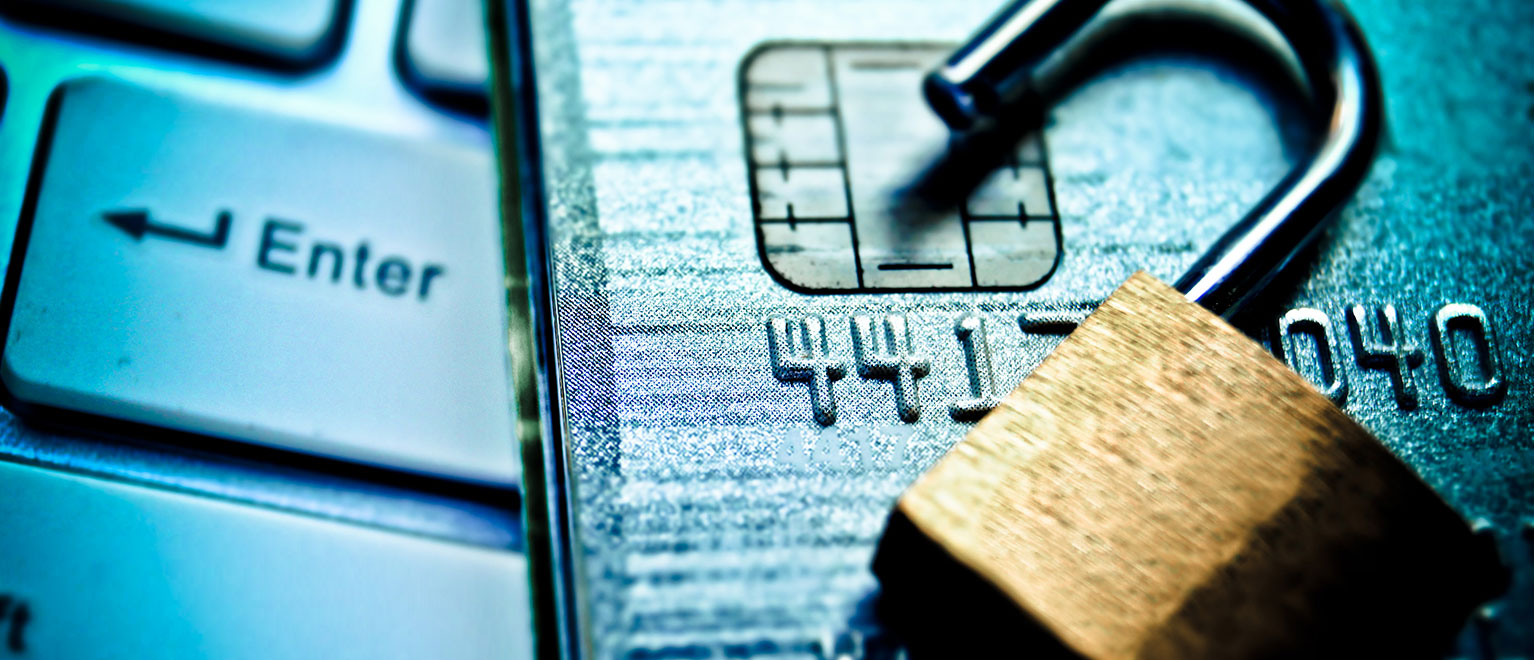 Safety of internet purchases
A common feature of purchases made on the internet, on phone or by mail is that the card is not present physically during the transaction. This requires more care from your side from several aspects.
Always handle your bankcard data confidentially!
Pay attention that you do not give the number of your bankcard and its expiry date to strangers!
The three-digit-long card verification number in the signature panel of the card, which is called CVC2 or CVV2 or CSC, serves the identification of the cardholder (following the cardnumber and its last four digits) that is why it is requested- among other data - by more and more merchants. Handle this number with as much care as the PIN code!
Initiate bankcard transactions only at well-known, reliable places!
Make purchases only at such internet merchants where you have already done so without any problems. If you would like to make a purchase at a new place, examine the website in details based on the following aspects:
what is sold, what services are provided,
whether you can find detailed product description,
whether the site of the company, its wired phone number and email address can be found,Virtual WEB card – the tool for safe internet purchase,
whether the terms and conditions of payment and delivery can be found. If they are not, be suspicious, if they can be found, read them carefully with special attention to the parts printed in small letters,
check whether in case of quality complaint, where and until when you can submit a complaint and under what conditions you can withdraw your order and when and in what form you can get your money back,
pay attention to the composition of the text, whether there are spelling mistakes and be suspicious if the structure of the website is not constructed well. In these cases, do not make purchases at the given merchant!
When it is time to pay by card, always check whether the logos of the cards accepted by the merchant (Maestro, Mastercard, American Express or VISA) are displayed (in the same way as in "traditional shops")! This should be compared to the one on your card! Is it really the same or just very similar?
Check whether the communication is encrypted! The "https" displayed in the URL address or the "lock" next to it refers to this, and by clicking on them the certificate about the encryption must be displayed.
Print your order in case of each purchase, its confirmation, the data given during payment, the description of the product that has been ordered etc.! Store the documents carefully!
Handle your internet IDs confidentially!
Always log out from the website, when you have finished purchasing or browsing! This is highly important when you use computers in internet cafes or ones that are used by other people as well!
In case of purchases made on the internet, by mail or on phone the merchant can never request the PIN code and never provide it on these channels!
If it is possible, do not make your internet purchases or transfers through public networks. Perform these activities only on devices the virus-protection of which is up-to-date and their operation system and applications possess the most up-to-date versions.
Scam in emails, on phone
We would like to draw your attention to the type of fraud which is getting more and more frequent, primarily in Europe and in the USA, when unauthorized people would like to get you to give away your personal data.
It should be suspicious, if you get a letter containing a highly favorable offer, or the cancellation of a never-ordered product or a prize!
Emails can be sent to you in the name of well-known merchants – it might as well be a place, where you have made a purchase before – with a warning that you should update your data. In these cases always contact the merchant in the usual way in order to check the sender.
The international card scheme companies do not contact the cardholders directly either in emails or on phone! So it should be suspicious immediately if you get an email or a phone call in which you are informed that data of your bankcard could be obtained by unauthorized people and they request confidential data from you (e.g. card number, account number, secret codes, PIN code). Never oblige these requests, but inform our Bank immediately!
We would like to draw your attention to the fact that if someone contacts you on phone from OTP Bank concerning your bankcard, the colleagues of OTP Bank only requests personal data from you for your personal identification (e.g.: date of birth, mother's name). We never request data concerning your bankcard from you.
We would like to draw your attention to the fact that OTP Bank never requests confidential data or PIN-code in emails!
If you get a phone call, that you have won a certain amount of money and that is why they would like to get the data of your bankcard, be suspicious. For a transfer only your account number and name is needed, other data are not necessary for the transaction.
In case of a phone call, where in the name of a company someone asks you to charge certain mobile phone numbers at an ATM in order to win a prize, before you make the transactions, make sure that there is such a promotion at the given company.
Virtual WEB card – the tool for safe internet purchase

In case of the Net account package, JUMP account package, Premium Plus account package, Premium account package or Electronic account package, there is a virtual MasterCard belonging to the webcard account, which is designed to perform transactions only on the internet.