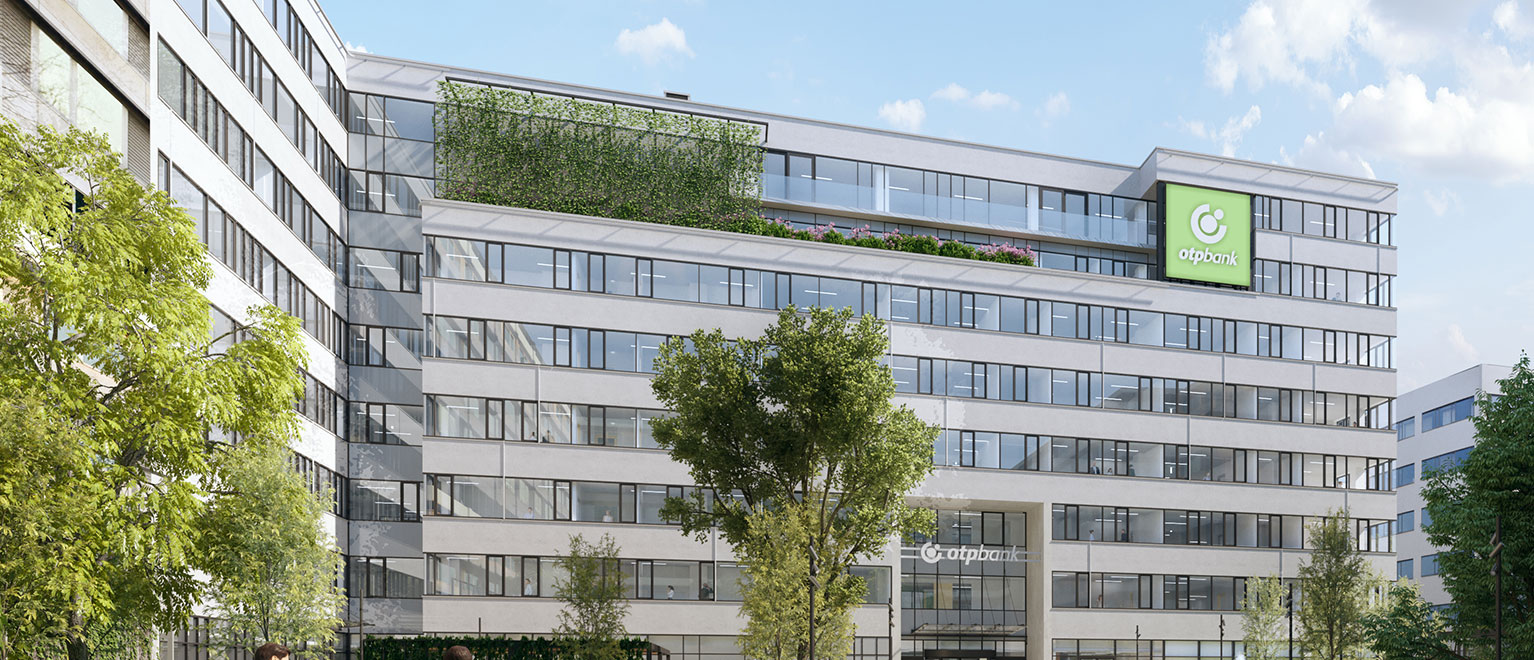 Strategy
OTP Group is the leading universal banking group in Central and Eastern Europe, and one of the most successful financial institutions in Europe.
OTP Group's strategic objective is to meet the needs and expectations of its customers, investors, and employees at the highest possible level, and to set a positive example from environmental, social and corporate governance perspective even at international level.

Our skilled and helpful staff, state-of-the-art IT solutions, and universal yet customisable product offering make us a trustworthy partner for customers in eleven countries of the region and, following the financial completion of the already signed purchase agreement, soon also in Uzbekistan. The impressive performance of our employees and the value they create are important building blocks of OTP Group's results. We provide regular training courses to support our highly qualified professionals. OTP Group's innovations also enhance our competitiveness and contribute to further strengthening our international position.
The pillars of our strategy are stability & sustainability, growth, innovation and profitability.
Stability & sustainability
OTP Group's excellent capital and liquidity position provide the fundamentals for stable operation and growth throughout economic cycles. In addition to full compliance with European and local regulations, we promote transparency and prudence, while laying great emphasis to maintaining stability at all times.
OTP Group is committed to enforcing sustainability in its socio-economic role and in serving customers, as well as in its own operations. Accordingly, OTP Group aims to be the regional leader in financing a fair and gradual transition to a low-carbon economy and building a sustainable future through our responsible solutions.
As part of our social activities, we make a positive impact through our financial awareness raising and donation programmes, and extensive civil society partnerships. As a responsible employer, we have designed complex programmes for employee well-being.
Growth
We believe in the future of the Central and Eastern European region and intend to actively contribute to its progress. Our products and services are designed to help the region grow faster than the EU average. We aim to increase our market share on all our CEE markets through organic growth and acquisitions.
Our acquisition strategy is based on creating shareholder value by achieving optimal scale of economics and leveraging OTP's expertise in the regional markets. We keep exploring new acquisition opportunities, primarily in the CEE region, and in other countries with high growth potential, too.
Innovation
To meet our customers' needs, we develop convenient and contemporary services that are easy and fast to access anytime, from anywhere. OTP Bank's innovations are popular for a good reason – millions of customers use our products and services regularly. Digital developments contribute to enhancing customer experience as well as to improving the efficiency of business processes. To explore new directions and opportunities, we have established our own futurology team, and are incorporating best practices. We have hundreds of developments underway. We are partnering with the region's leading fintech companies, and have made considerable progress in building beyond-banking ecosystems, in addition to building our own successful fintech company.
Profitability
Profitability is crucial for maintaining stable operations, as well as for continuous development and renewal. Our long-term profitability is underpinned by the revenue margin supported by excellent customer experience and cost-efficient processes, along with geographical diversification, which has been increasing in recent years. The market recognises our success in creating shareholder value through favourable valuation compared to European and regional peers.